Welcome to another WWW Wednesday! This meme is hosted by Taking on a World of Words. To participate, just answer the following three questions:
What are you currently reading?
What did you recently finish reading?
What do you think you'll read next?
I'm currently reading…
The Stranger Inside by Laura Benedict
This is a NetGalley ARC for a February release. I haven't formed an opinion yet, as I'm just getting into it, but it's a mystery/thriller about a woman who comes home to find a mysterious stranger has moved into her house while she was out of town. (So, it's similar to Our House, by Louise Candlish, but I'm hoping I'll like this one more.)
Lilac Girls by Martha Hall Kelly
This is a WWII historical fiction novel that I'm reading with my book club girls. The story follows three women in very different circumstances during the war, and I'm finding it a really difficult read, which is not to say it's bad, but definitely raw and real.
I recently finished reading…
Warcross, by Marie Lu (full review here)
This sci-fi YA novel had a fun concept, and I wanted to love it, but it was just okay. It definitely doesn't feel like one of those YA novels that translates well to an adult audience (like Strange the Dreamer, which I will stand by until I'm 80.) I do like what it set up for the sequel, Wildcard, though, so I will be reading the next book. (Side note: I have a signed copy of Wildcard, and as someone who isn't crazy about the series, I'd rather it end up in the hands of a fan. I may host a giveaway over on my Tumblr or Instagram for both books sometime soon. I'll update here if/when that happens.)
The Lost Man, by Jane Harper (ARC – Release date February 5, 2019)
I just finished this yesterday, and I thought it was phenomenal. It started out slow and I wasn't sure I was going to like it at all, but if you pick up a copy, do yourself a favor and stick it out through the first third or so. This is a mystery/suspense novel with some family drama aspects to it, with complex, morally gray characters and an interesting exploration of toxic masculinity and violence.
The Seven Husbands of Evelyn Hugo, by Taylor Jenkins Reid (full review here)
This was a reread for my because my book club read it this month, and you all know by now that I love this book to pieces. If you haven't read it, you're missing out. I've never discussed it with anyone who didn't absolutely love it, and most of the ladies in my book club said it was their favorite book we've read all year.
Killing Adam, by Earik Beann (ARC – Release date January 1st, 2019)
I thought I'd love this one, as it had a really interesting take on a kind of Ready Player One scenario. Most of the population is increasingly abandoning real life to spend their time in virtual reality, but in this novel, the protagonist is unable to engage with the software due to a brain anomaly, so he's left behind and isolated in a lot of ways. Unfortunately, I found the writing kind of underwhelming, and this one ended up being just okay.
Up next…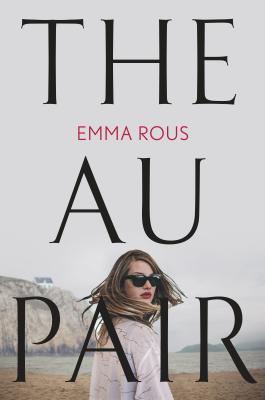 The Au Pair 
by Emma Rous
A grand estate, terrible secrets, and a young woman who bears witness to it all. If V. C. Andrews and Kate Morton had a literary love child, Emma Rous' The Au Pair would be it.
Seraphine Mayes and her twin brother Danny were born in the middle of summer at their family's estate on the Norfolk coast. Within hours of their birth, their mother threw herself from the cliffs, the au pair fled, and the village thrilled with whispers of dark cloaks, changelings, and the aloof couple who drew a young nanny into their inner circle.
Now an adult, Seraphine mourns the recent death of her father. While going through his belongings, she uncovers a family photograph that raises dangerous questions. It was taken on the day the twins were born, and in the photo, their mother, surrounded by her husband and her young son, is beautifully dressed, smiling serenely, and holding just one baby.
Who is the child and what really happened that day?
One person knows the truth, if only Seraphine can find her.
Other places to follow me…
Tumblr | Facebook | Instagram | GoodReads
What are you reading this week? Any thoughts on the books listed in this post?  Please feel free to discuss or share WWW links in the comments!