Welcome to another WWW Wednesday! This meme is hosted by Taking on a World of Words. To participate, just answer the following three questions:
What are you currently reading?
What did you recently finish reading?
What do you think you'll read next?
I'm currently reading…
Mirage
by Somaiya Daud
Mirage is a young adult fantasy novel and the debut of Somaiay Daud. This one is a bit of a weird reading experience for me in that I'm more than halfway through and still have no idea how I feel about this book. The protagonist, Amani is kidnapped due to her likeness to the princess of the oppressive and much maligned ruling class, to be used as a body double in potentially dangerous situations. At no point in this book have I been tempted to quit reading, but I also haven't felt like the plot has really grabbed me, either, so I'm feeling really lukewarm towards it and hoping things pick up in the latter half.
The Stranger Inside
by Laura Benedict
This one is pretty similar in basic concept to Our House, by Louise Candlish. The protagonist comes home to find that a complete stranger has moved into her house while she was out of town, and has all the paperwork to prove that he has supposedly rented the house from her for the next six months. This one is feeling like a three star rating thus far. The mystery and suspense are there, but the writing style falls kind of flat for me for the most part.
I recently finished reading…
Lilac Girls
by Martha Hall Kelly
(Full review here.)
This was a five star read for me, and was super refreshing after reading The Atomic City Girls, which turned out to be much…. fluffier than I'd hoped. Lilac Girls is a historical fiction novel which takes place during WWII and follows the stories of three women in very different circumstances: a young Polish girl who becomes a prisoner in a concentration camp, a doctor working for the German government, and an American socialite who is passionate about raising money to help the innocent people harmed by the war. Their stories all become intertwined by the end of the novel. I was particularly impressed by Kelly's handling of the characters who were…. less than admirable, to say the least.
I thought she struck a very difficult balance in that the villains of the story felt fleshed out and nuanced without ever veering into the territory of seeming to justify their actions. I think there's something very real about a story that depicts the horrors that can come from people who are not outwardly sadistic, but simply cowardly and willing to engage in mental gymnastics to justify their complicity in oppression. These stories feel important to me because they call attention to the fact that one doesn't have to be consumed by hatred in order to enable harmful systems. They challenge us to examine our own behavior and ask when we may have turned a blind eye to harmful systems.
Up next…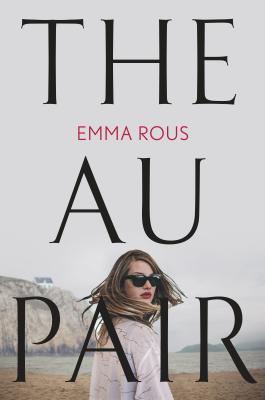 The Au Pair 
by Emma Rous
(This is a duplicate from last week's post because I've been super lazy about reading during the holidays and have yet to start this.)
A grand estate, terrible secrets, and a young woman who bears witness to it all. If V. C. Andrews and Kate Morton had a literary love child, Emma Rous' The Au Pair would be it.
Seraphine Mayes and her twin brother Danny were born in the middle of summer at their family's estate on the Norfolk coast. Within hours of their birth, their mother threw herself from the cliffs, the au pair fled, and the village thrilled with whispers of dark cloaks, changelings, and the aloof couple who drew a young nanny into their inner circle.
Now an adult, Seraphine mourns the recent death of her father. While going through his belongings, she uncovers a family photograph that raises dangerous questions. It was taken on the day the twins were born, and in the photo, their mother, surrounded by her husband and her young son, is beautifully dressed, smiling serenely, and holding just one baby.
Who is the child and what really happened that day?
One person knows the truth, if only Seraphine can find her.
Other places to follow me…
Tumblr | Facebook | Instagram | GoodReads
What are you reading this week? Any thoughts on the books listed in this post?  Please feel free to discuss or share WWW links in the comments!