Welcome to another WWW Wednesday! This meme is hosted by Taking on a World of Words. To participate, just answer the following three questions:
What are you currently reading?
What did you recently finish reading?
What do you think you'll read next?
I'm currently reading…
Elevation
by Stephen King
This is Stephen King's latest short story. I picked it up without knowing anything about the story, mainly because it's been ages since I read any King. However, looking at the average rating on Goodreads (currently 3.76) I'm not sure how much I'm going to like it. It's still early, and if it's awful, at least it's short. I should finish this one up very soon.
The Immortalists
by Chloe Benjamin
This story starts with a group of young siblings who visit a psychic rumored to be able to tell anyone their exact date of death. The information she provides to them inform their choices for the rest of their lives. I have a physical copy of this, but I was listening to the audio book and my loan ran out. Now I have to page through the book to figure out where I left off. Pray for me. Lol.
The Stranger Inside
by Laura Benedict
This is a NetGalley ARC and I'm honestly really not feeling it. I keep managing to find thrillers with super unlikable protagonists, and this is such a deal-breaker for me. All of the tension in a thriller should be (in my opinion) tied up in empathizing with the protagonist so that you actually care about what happens to them. Kimber is truly awful, selfish, and habitually dishonest. She makes a point of sleeping with married men because she's a horrible, broken person, and their emotional distance feels "safer" to her. Then she befriends the wife of one of these married men that she's slept with, because she thinks it will be fun to unnerve him with her proximity to his wife. Fast forward two years, and she's become legitimately emotionally invested in this friendship. What could go wrong? None of this is even the main thrust of the novel, by the way, I just really needed to rant about it. I'm almost done with this book and I can't wait for it to be over.
I recently finished reading…
The Haunting of Hill House
by Shirley Jackson
I've been dying to read this since the Netflix adaptation came out, and I finally had time for it, only to realize that the Netflix adaptation is… not really an adaptation? Like, at all. The stories bear very little similarity to one another besides the name of the house and the names of some of the characters. I may skip doing a full review of this one in favor of doing a comparison with the adaptation. I do think the book is worth reading, but it definitely feels dated. If you're very partial to contemporary novels, this might not be a good fit for you, but I really enjoyed the subtle horror of it all. Bizarrely, it reminded me a bit of The Bell Jar, which probably sounds like a ridiculous comparison, but I felt like the protagonists were in a really similar place psychologically.
Good and Mad: The Revolutionary Power of Women's Anger
by Rebecca Traister
I just finished this one today, but prior to getting to a full review, I want to say that I can't recommend it strongly enough. I had previously read and reviewed Rage Becomes Her, by Soraya Chemaly. and I was a bit worried that the similarity in subject matter would make this one feel dull and repetitive. I actually found that the two books covered surprisingly little of the same ground despite centering on the same basic subject matter. Rage Becomes Her felt more psychological while Good and Mad veered more towards the political. Both books are important and well done, and both get loads of points for their attention to intersectionality.
Mirage
by Somaiya Daud
(Full review here.) This is a YA fantasy novel about a girl who is kidnapped by royalty to serve as a body double for the princess of the ruling class. Mirage plays with a lot of really interesting themes in regards to colonialism, culture, privilege, and power. All in all, I think I liked the idea of this novel more than the actual execution, but I'm still feeling really optimistic about the next book in the series.
Up next…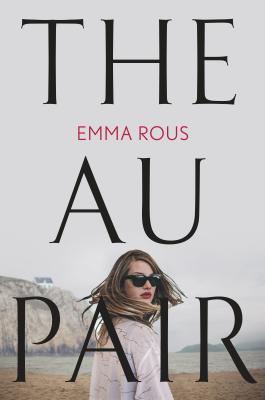 The Au Pair 
by Emma Rous
(This is a duplicate from last week's post… and the week before, because I've been super lazy about reading during the holidays and have yet to start this.)
A grand estate, terrible secrets, and a young woman who bears witness to it all. If V. C. Andrews and Kate Morton had a literary love child, Emma Rous' The Au Pair would be it.
Seraphine Mayes and her twin brother Danny were born in the middle of summer at their family's estate on the Norfolk coast. Within hours of their birth, their mother threw herself from the cliffs, the au pair fled, and the village thrilled with whispers of dark cloaks, changelings, and the aloof couple who drew a young nanny into their inner circle.
Now an adult, Seraphine mourns the recent death of her father. While going through his belongings, she uncovers a family photograph that raises dangerous questions. It was taken on the day the twins were born, and in the photo, their mother, surrounded by her husband and her young son, is beautifully dressed, smiling serenely, and holding just one baby.
Who is the child and what really happened that day?
One person knows the truth, if only Seraphine can find her.
Other places to follow me…
Tumblr | Facebook | Instagram | GoodReads
What are you reading this week? Any thoughts on the books listed in this post?  Please feel free to discuss or share WWW links in the comments!