Welcome to another WWW Wednesday! This meme is hosted by Taking on a World of Words. To participate, just answer the following three questions:
What are you currently reading?
What did you recently finish reading?
What do you think you'll read next?
I'm currently reading…
As Long as We Both Shall Live
by JoAnn Chaney
"What happens when you're really, truly done making your marriage work? You can't be married to someone without sometimes wanting to bash them over the head…
As Long As We Both Shall Live is JoAnn Chaney's wicked, masterful examination of a marriage gone very wrong, a marriage with lots of secrets…"
I've only just started the audio book for this, so I have no thoughts so far, other than the fact that I think the narrator is a tad over the top.
The Night Tiger
by Yangsze Choo
I received a free copy of this as an official ambassador for the Booksparks winter reading challenge, and I'm absolutely loving it. Super magical and atmospheric.
Women Talking
by Miriam Toews
I've kind of stalled out on this one. This is a NetGalley ARC and it's a novel based on a true story about a group of Mennonite women dealing with the aftermath of sexual violence in their community when they've been relatively isolated from the outside world and have limited means to leave. The premise really intrigued me and I feel like there's an important story to be told, but the author's stylistic choices just aren't meshing well with my tastes. The narrator is a trusted male member of the community with limited writing skills, and the novel is told in the form of the minutes of a meeting between the women. The style is kind of killing it for me and I can't get engaged.
I recently finished reading…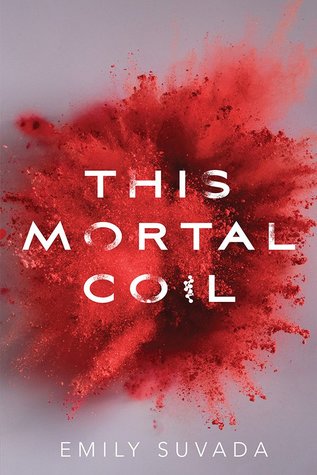 This Mortal Coil
by Emily Suvada
This is a YA science fiction novel that takes place in a post-apocalyptic world ravaged by a mysterious plague. I read this on the tail of Warcross and Wildcard, which I didn't end up enjoying much, so maybe my perspective is skewed, but I thought this was a super fun and fast-paced read. I will be reading the sequel, This Cruel Design, soon.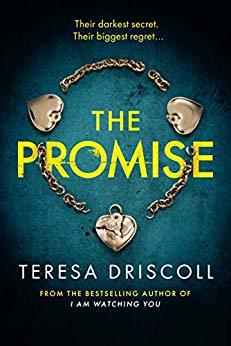 The Promise
by Teresa Driscoll
I received a NetGalley ARC of this one. I requested it because I read one of Driscoll's prior novels, I Am Watching You, with my book club last year, and I thought it was a pretty enjoyable read. This one was just okay for me. The central premise is about a group of women with a deep, dark secret going back to their boarding school days together. Their secret is in danger of being exposed because the boarding school is closing down and the land is scheduled for redevelopment. The story was interesting and had a fun, spooky vibe, but a bit too predictable.
The Outsider
by Stephen King
This book is kind of a wild ride in that it almost feels like two separate books. It all follows the same central story, but the first half reads like a murder mystery and the second half reads a bit like… well, It. Full review to come. I enjoyed it a lot, but I will say that you might not want to binge the audio book like I did, because there are a ton of characters to keep straight. My head was spinning a bit towards the end.
Up next…
The Lost Girls of Paris
by Pam Jenoff
From the author of the runaway bestseller The Orphan's Talecomes a remarkable story of friendship and courage centered around three women and a ring of female spies during World War II.
1946, Manhattan
Grace Healey is rebuilding her life after losing her husband during the war. One morning while passing through Grand Central Terminal on her way to work, she finds an abandoned suitcase tucked beneath a bench. Unable to resist her own curiosity, Grace opens the suitcase, where she discovers a dozen photographs—each of a different woman. In a moment of impulse, Grace takes the photographs and quickly leaves the station.
Grace soon learns that the suitcase belonged to a woman named Eleanor Trigg, leader of a ring of female secret agents who were deployed out of London during the war. Twelve of these women were sent to Occupied Europe as couriers and radio operators to aid the resistance, but they never returned home, their fates a mystery. Setting out to learn the truth behind the women in the photographs, Grace finds herself drawn to a young mother turned agent named Marie, whose daring mission overseas reveals a remarkable story of friendship, valor and betrayal.
Vividly rendered and inspired by true events, New York Times bestselling author Pam Jenoff shines a light on the incredible heroics of the brave women of the war, and weaves a mesmerizing tale of courage, sisterhood and the great strength of women to survive in the hardest of circumstances

Other places to follow me…
Tumblr | Facebook | Instagram | GoodReads
What are you reading this week? Any thoughts on the books listed in this post?  Please feel free to discuss or share WWW links in the comments!