Welcome to another WWW Wednesday! This meme is hosted by Taking on a World of Words. To participate, just answer the following three questions:
What are you currently reading?
What did you recently finish reading?
What do you think you'll read next?
I'm currently reading…
The Perfect Girlfriend
by Karen Hamilton
(Free copy provided by Booksparks)
I just started this one sitting in the parking lot before going in to work this morning, so obviously I'm not very far into it. The Perfect Girlfriend is a thriller told from the point of view of a woman stalking her ex.
The Wolf and The Watchman
by Niklas Natt och Dag
(Free copy provided by Atria Books)
This is a historical fiction / murder mystery novel. I find it difficult to judge how I feel about mysteries until I'm done with them, because the resolution is so important, but I'm definitely intrigued by this one so far.
Lost Roses
by Martha Hall Kelly
(Free copy provided by Ballantine books through NetGalley)
I've been making slow progress on Lost Roses. I enjoy it while I'm reading it, but I'm finding it difficult to pick it up. This is WWI historical fiction and a prequel to Lilac Girls. 
I recently finished reading…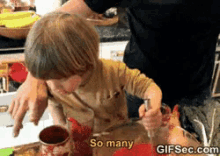 A River in Darkness: One Man's Escape from North Korea
by Masaji Ishikawa
I really dislike reviewing memoirs, because I don't want to critique someone's expression of their personal experience, particularly in a case like this where there is trauma involved. So while there won't be a review posted of this book, I can say that I highly recommend it. Mr. Ishikawa's experience is important and heartbreaking. I read a lot of history and historical fiction, so I'm used to reading about tragedies, but it becomes a very different experience when you're reading about something that is ongoing, like the situation in North Korea.
Shame is an Ocean I Swim Across
by Mary Lambert
I don't read much poetry in recent years, but I adore Mary Lambert. If you like her music at all, you will like this poetry collection. Some trigger warnings for sensitive topics: rape, self harm, body hatred.
This Cruel Design
by Emily Suvada
This was the sequel to This Mortal Coil, which I thought had a lot of promise. Unfortunately, this installment fell a bit flat for me. I do read and enjoy some YA, but I can only describe this as painfully YA. 
Me for You
by Lolly Winston
(Free copy provided by Booksparks) Me for You was trying to do a lot, but it felt a bit like it was floundering to me. Despite tackling some rather heavy topics like death of a spouse, death of a child, and mental illness, the overall impression was of a book that didn't have much substance. Yes, it's a romance, but it threw in these heavy story-lines and didn't really seem to know what to do with them. Full review here.
The Leavers
by Lisa Ko
This sat unread on my shelf for I don't even know how long, and I'm so glad I finally got around to reading it. The Leavers follows the story of a young boy named Deming living in New York City. When his Chinese immigrant mother disappears, he is adopted by a white couple. Deming is the main point of view character, although we occasionally get glimpses into his mother's perspective as well. I loved the novel's handling of culture clash, interracial adoption, and also just plain character development.
Up next…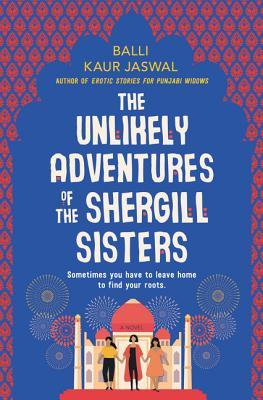 The Unlikely Adventures of the Shergill Sisters
by Balli Kaur Jaswal
(Free copy provided by the publisher through the Girly Book Club for their blogging program.)
The author of the Reese Witherspoon Book Club selection Erotic Stories for Punjabi Widows follows her acclaimed America debut with this life-affirming, witty family drama—an Indian This Is Where I Leave You—about three Punjabi sisters embarking on a pilgrimage to their homeland to lay their mother to rest.
The British-born Punjabi Shergill sisters—Rajni, Jezmeen, and Shirina—were never close and barely got along growing up, and now as adults, have grown even further apart. Rajni, a school principal is a stickler for order. Jezmeen, a thirty-year-old struggling actress, fears her big break may never come. Shirina, the peacemaking "good" sister married into wealth and enjoys a picture-perfect life.
On her deathbed, their mother voices one last wish: that her daughters will make a pilgrimage together to the Golden Temple in Amritsar to carry out her final rites. After a trip to India with her mother long ago, Rajni vowed never to return. But she's always been a dutiful daughter, and cannot, even now, refuse her mother's request. Jezmeen has just been publicly fired from her television job, so the trip to India is a welcome break to help her pick up the pieces of her broken career. Shirina's in-laws are pushing her to make a pivotal decision about her married life; time away will help her decide whether to meekly obey, or to bravely stand up for herself for the first time.
Arriving in India, these sisters will make unexpected discoveries about themselves, their mother, and their lives—and learn the real story behind the trip Rajni took with their Mother long ago—a momentous journey that resulted in Mum never being able to return to India again.
The Unlikely Adventures of the Shergill Sisters is a female take on the Indian travel narrative. "I was curious about how different the trip would be if it were undertaken by women, who are vulnerable to different dangers in a male-dominated society," Balli Kaur Jaswal writes. "I also wanted to explore the tensions between tradition and modernity in immigrant communities, and particularly how those tensions play out among women like these sisters, who are the first generation to be raised outside of India."
Powerful, emotionally evocative, and wonderfully atmospheric, The Unlikely Adventures of the Shergill Sisters is a charming and thoughtful story that illuminates the bonds of family, sisterhood, and heritage that tether us despite our differences. Funny and heartbreaking, it is a reminder of the truly important things we must treasure in our lives.
Other places to follow me…
Tumblr | Facebook | Instagram | GoodReads
What are you reading this week? Any thoughts on the books listed in this post?  Please feel free to discuss or share WWW links in the comments!