The Paperback Piano tagged me to participate in this tag!
Here are the rules for the tag:
Link back to the original creator in your post.
Feel free to use any of my pancake graphics in your post, or create your own!
Tag 5 other people at the end of your post, and let them know you've tagged them.
So let's just jump into this! 🙂
"Two weeks later, I wore a coat to school for the first time that year. Fall had made its presence known in the form of wet, earthy smells and shivering tree limbs shedding leaves in various shades of exotic cat. I walked to school that morning, listening to the crisp sounds that punctuated each one of my footfalls and the honks of geese flying overhead. I found it strange that there could be so much beauty in the death of all these living things. Maybe it was only beautiful because we knew they would be resurrected next spring. I don't think I would enjoy fall quite as much if I knew there was an eternal winter to follow." 
Beasts of Extraordinary Circumstance, by Ruth Emmie Lang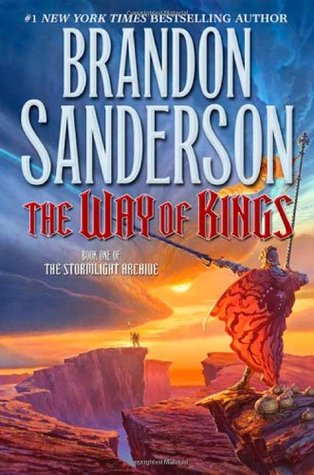 Shallan Davar from the Stormlight Archive books, by Brandon Sanderson.
"You have quite the clever tongue on you!"
"I've never actually had someone's tongue on me," Shallan said, turning a page and not looking up, "clever or not. I'd hazard to consider it an unpleasant experience."
"It ain't so bad," Gaz said." 
"The only time you seem honest is when you're insulting someone!"
"The only honest things I can say to you are insults." 
Shallan is a treasure and she's truly at her best when she is bickering with someone.
"It does not do to dwell on dreams and forget to live." 
The Harry Potter books are the ultimate comfort read for me. The Sorcerer's Stone was the first book I remember absolutely falling head over heels in love with, and to this day it gives me the warm and fuzzies.
"People think that intimacy is about sex. But intimacy is about truth. When you realize you can tell someone your truth, when you can show yourself to them, when you stand in front of them bare and their response is 'you're safe with me'- that's intimacy." 
The Seven Husbands of Evelyn Hugo, by Taylor Jenkins Reid hit me so hard. I stayed up way too late to finish reading it the first time, and I cried like a baby when it was over. Evelyn felt so real to me and I was so emotionally invested in the story that it felt really hard to move on to another book after that.
The Editor, by Steven Rowley. I have to admit that I felt kind of lukewarm towards Rowley's first novel, Lily and the Octopus, but this one was a treasure. The perfect blend of emotion and humor, it was just so cozy.
Eleanor Oliphant! (Excuse the cameo from my chubby Wendy, but I've just realized I've never taken a "proper" bookstagram photo of this book.) If it hadn't been for all the hype around this book, I would have dropped it like two chapters in. I'm so glad I didn't. Eleanor wormed her way into my heart in a big way.
"If someone asks you how you are, you are meant to say FINE. You are not meant to say that you cried yourself to sleep last night because you hadn't spoken to another person for two consecutive days. FINE is what you say." 
Not a lot of books surprise me, but The Silent Patient probably had my favorite twist of all time!
"I used to think soul mates were two of the same. I used to think I was supposed to look for somebody that was like me. I don't believe in soul mates anymore and I'm not looking for anything. But if I did believe in them, I'd believe your soul mate was somebody who had all the things you didn't, that needed all the things you had. Not somebody who's suffering from the same stuff you are." 
I'm not big on romances in general, but I will say that the relationship between Daisy and Billy in Daisy Jones & The Six was a lot of fun.
Okay, to be fair, I know the author didn't intend for me to like the protagonist of Looker, but it was seriously insufferable being in her head. The POV character has been recently left by her husband after a long struggle with infertility and she has become obsessed with an actress who lives in her neighborhood. She's… all kinds of awful.
The Gilded Wolves, by Roshani Chokshi! This book has a fairly large cast of major characters, and there's diversity in terms of race, sexuality, and more. Also, it has a super fun heist story and a magic system. This book made my heart happy in all sorts of ways.
I know I'm supposed to tag other people to participate, but I always feel like people will feel pressured even if they don't want to post it. 🤷 If anyone wants to participate, feel free to join in! 🙂