Fight or Flight
by Samantha Young
Genre: Contemporary Romance
Length: 288 Pages
Release date: October 9, 2019
Synopsis: 
A series of chance encounters leads to a sizzling new romance from the New York Times bestselling author of the On Dublin Street series. 
The universe is conspiring against Ava Breevort. As if flying back to Phoenix to bury a childhood friend wasn't hell enough, a cloud of volcanic ash traveling from overseas delayed her flight back home to Boston. Her last ditch attempt to salvage the trip was thwarted by an arrogant Scotsman, Caleb Scott, who steals a first class seat out from under her. Then over the course of their journey home, their antagonism somehow lands them in bed for the steamiest layover Ava's ever had. And that's all it was–until Caleb shows up on her doorstep.
When pure chance pulls Ava back into Caleb's orbit, he proposes they enjoy their physical connection while he's stranded in Boston. Ava agrees, knowing her heart's in no danger since a) she barely likes Caleb and b) his existence in her life is temporary. Not long thereafter Ava realizes she's made a terrible error because as it turns out Caleb Scott isn't quite so unlikeable after all. When his stay in Boston becomes permanent, Ava must decide whether to fight her feelings for him or give into them. But even if she does decide to risk her heart on Caleb, there is no guarantee her stubborn Scot will want to risk his heart on her….
Okay. Listen. I'm not much of a romance reader, so I went into this with low expectations, and I was still disappointed. And disgusted. And occasionally amused, but not in any of the moments that the author probably wanted me to be. I can have a really rough time with a book and I'll still probably rate it two stars if it's just bad; one star ratings are pretty much reserved for that magical combination of bad and also offensive. So let's dissect this train wreck.
This book has one of my biggest personal pet peeves : altering spelling of common words to portray an accent. The author really, really wants you to remember that Caleb is Scottish at every single moment he's on the page, changing every "to" to "tae" and sprinkling in a copious amount of "dinnaes". I had a heads-up from my book club friends, so I rented the audio book to side-step that particular annoyance, thank god. Just tell us the character has an accent. We'll believe you, Samantha Young. I promise.
But on to actual substance of the book, the two main characters are positively dripping in privilege, and not in a way that even comes across as escapist fantasy, they're just gross. Ava has $4,000 a month rent because she must live in this expensive neighborhood and be within walking distance to work, she's racked up credit card debt so that she can strut around in Louis Vuittons, and, of course, she can only ever fly first class. (She has a brief moment of clarity where she has a fleeting thought about her credit card debt and how some people have that kind of debt because they can't afford healthcare; I know the author was trying to portray her as cognizant of her privilege, but really it just comes off gross, because her concern for others was so incredibly fleeting.)
Caleb, the male love interest, calls Ava "babe" constantly as soon as they meet, despite being told not do. He is also habitually rude to waiters and other service workers. Not cute. Enough said there. This is supposed to be a hate-to-love romance, I get it, so he needs to be a bit bristly at the beginning, but he is positively insufferable in a way that makes it too hard for him to be redeemed later in the story. Ava calls him a "dickhead" and then a "dickwad" on the day they meet (which he very much is, by the way), and he responds with some quip about how she must be obsessed with his dick because she keeps bringing it up. Did I mention these characters are not in junior high? Because you wouldn't know it from that exchange.
By far my biggest issue with this book is this… What is consent? Nobody in this book knows, that's for sure! Ava is definitely drunk the first time she sleeps with Caleb and only in retrospect talks about it as if she wasn't. She has a bunch of drinks at the hotel bar to the point where she starts spilling about her personal traumas to this guy she admittedly hates. Then they go up to his room and have sex. But she wasn't drunk. Definitely not drunk. It's as if the author couldn't figure out how to get the two of them in bed together without lowering their inhibitions with alcohol and then realized she didn't like the optics of that so she pretended it didn't happen that way.
There's another "blurring of consent" moment involving the use of a condom (or lack thereof.) Admittedly, the sex scenes were cringe-inducing for me, and I started skipping chunks of them to get them over with, but I'm gathering from other reviewers that there's a scene where Ava asks Caleb to put on a condom and he delays complying with that request, while continuing to have sex with her. Charming!
This part wasn't awful but just kind of silly. Ava's idea of ~really cutting loose~ is wearing skinny jeans. Mind you' this is after having sex with a stranger, but somehow wearing jeans instead of something dressy is still some huge step outside of her "prim and proper" comfort zone.
"You weigh nothing."
"I have an ass and boobs. I weigh something!"
Eyes rolling forever. I'm not even going to dissect that exchange, it was just annoying.
If there was anything I liked about this book, it was Ava's relationship with her best friend, Harper. The two both have troubled backgrounds in totally different ways, and they love each other fiercely. Young gets some brownie points for portraying a positive and supportive female friendship without a trace of cattiness or competition. Unfortunately, it wasn't enough to save this sinking ship of a novel for me.
Spoiler warning for this last bit.
I cannot handle the resolution of this novel. Ava and Caleb break off their non-relationship because Caleb is a commitment-phobe. Long story short, he realizes he's made a mistake and wants to be with Ava again. By that point, she's still a bit broken up about the way things ended, but she's resolved to move on, get her life back together, and find someone who deserves her. Caleb can't have that. He calls her boss, obtains Ava's personal information from her, and ropes the boss into a secret plot to get Ava on a plane with him under the guise of sending her on a work assignment. What in the Christian Grey is this shit? Of course, being a romance novel, it turns out this was just the push Ava needed to see that she and Caleb truly belong together.
And they lived happily every after, I guess. Yikes. Stalking and gross violations of boundaries pay off, everyone! You heard it here first!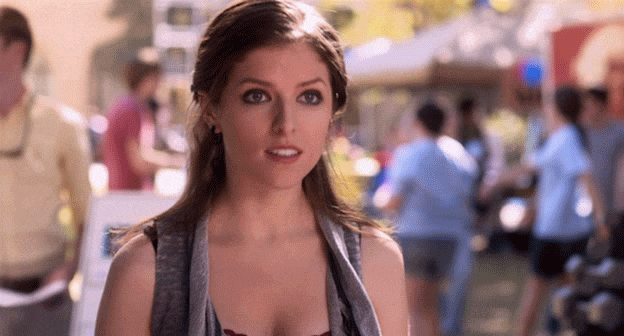 What was your last one star read and why? Tell me in the comments!
Other places to follow me…
Tumblr | Facebook | Instagram | GoodReads